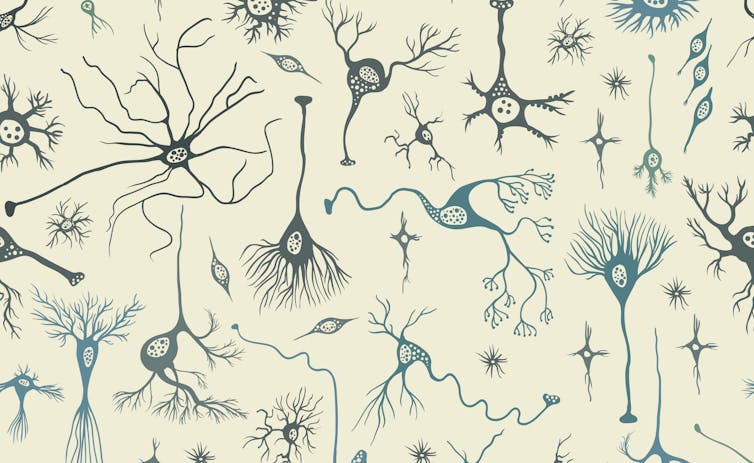 Here's something new to consider being thankful for at the dinner table: the long evolutionary journey that gave you your big brain and your long life.
Brains made of cells, but how many?
Neuroscientists did have a rough idea. Some estimates suggested 10 to 20 billion neurons for the human cerebral cortex, others some 60 to 80 billion in another region called the cerebellum. With the rest of the brain known to be fairly sparse in comparison, the number of neurons in the whole human brain was definitely closer to 100 billion than to just 10 billion (far too little) or 1 trillion (way too many).
But there we were, neuroscientists armed with fancy tools to modify genes and light up parts of the brain, still in the dark about what different brains were made of and how the human brain compared to others.

Counting up neurons in brain soup

When comparing brains, we care about numbers of neurons in the cortex because it's the area of the brain that lets us go beyond the simple detection and response to stimuli, allowing us to learn from the past and make plans for the future.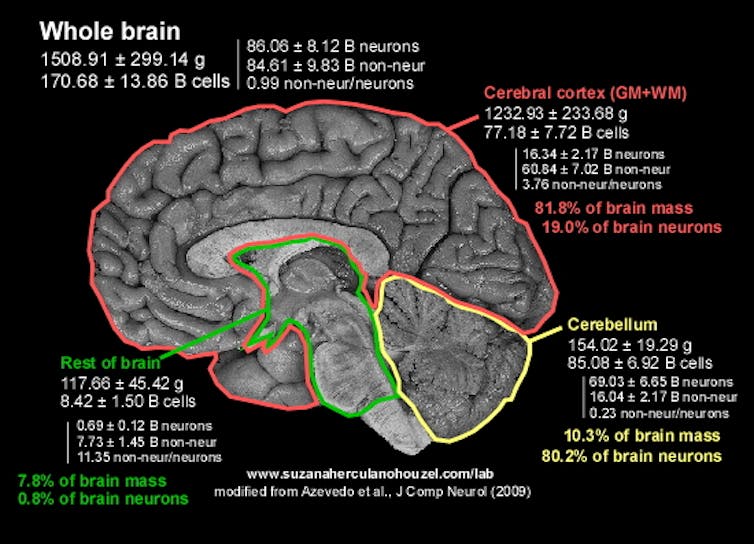 Powering all those neurons
With plenty of calories available in much less time, new generations gained bigger and bigger brains. And the more cortical neurons they had, the longer kids remained kids, the longer their parents lived, and the more the former could learn from the latter, then from grandparents, and even great-grandparents. Cultures soon flourished. Technology bloomed and lived on through schooling and science, becoming ever more complex.